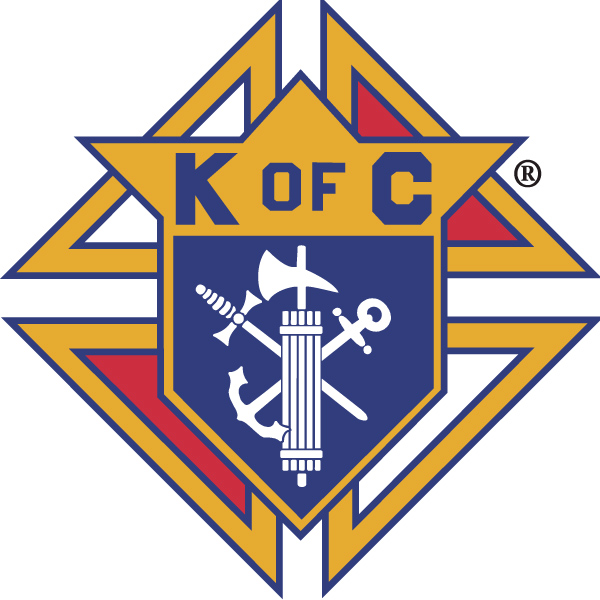 Knights of Columbus
Council 8285
Knights of Columbus Council 8285 meets in the St. Therese parish hall at 6:00pm on the second Monday of the month on alternating months starting July. The Council meets in the St. John parish hall, Crystal Springs alternating months starting in August. The Council begins with a Rosary, followed by a business meeting and meal.
Why Join?
Recent Projects

Worked on rectory for Pastor
Candy and fruit bags for chidren - La Posada 2015
Family fun day - Agent Ken North
Raised funds for windows - St. Paul Church, Nigeria
Sold Smoked turkeys Thanksgiving 2015 for Priest Education
Crew moved donated furniture to Catholic Charities thrift shop
Insurance, budgeting, purchasing home information come and go session for parishioners
Marian Hour of Prayer service
Hamburger Sunday lunch for parishioners of St. John Crystal Springs
Hosted family movie nights
Financial contribution to the Diocesan Bishop Gerow Seminarian Education Fund
Council members are active in parish ministries including food pantry, lector, eucharistic ministers, finance council and pastoral council, among others.
Want to be a better Catholic? Join the Knights of Columbus!
2018 — 2019 Officers


William Addie — Grand Knight
Marvin Cannon — Financial Secretary
Scott Waller— Deputy Grand Knight
Leo Luke, Jr — Chancellor
Chris Luke — Recorder
Ben Mokry — Treasurer
Warren Brooks — Advocate
Doug Simmons — Lecturer
Alex Bufkin — Warden
Alexander Young — One Year Trustee
Julian Valencia — Two Year Trustee
Kerryn DeVerteuil — Three Year Trustee
Members: William Addie, Warren Brooks, Benjamin Burns, William Cannon, Jack Daugherty, Ruben Delgado, Kerryn De Verteuil, David Devenney, William Dickson, Robert Eaves, James Evans, Reece Faircloth, Christopher Funches, Felix Garth, Jason Gaspard, Vincent Graef, Sam Greco, Gary Handley, Joseph Harben, William Harris, Kelvin Hisaw, Rusty Kemp, Vernon King, Leo Luke, Jr., Christopher Luke, Leo Luke, Michael Machost, Edward Mahan, Robert Mc Dowell, Robert Metzger, Philip Miller, Robert Millette, Benjamin Mokry , Lamar Morton, Norbert N Zilamba, Anthony Nguyen, Binh Nguyen, Chidi Okeke, Jerrold Olinger, James Parker, Chase Porter, David Powell, Wimverzack Redd, Clint Richards, Errol Rideau, William Rush, Sergio Sanchez, Dilan Sanchez, Sergio Sanchez Jr, Devin Sauer, Douglas Simmons, William Singletary, Chuck Smith, Thomas Steen, Andrew Tiernan, Julian Valencia , Alexander Young